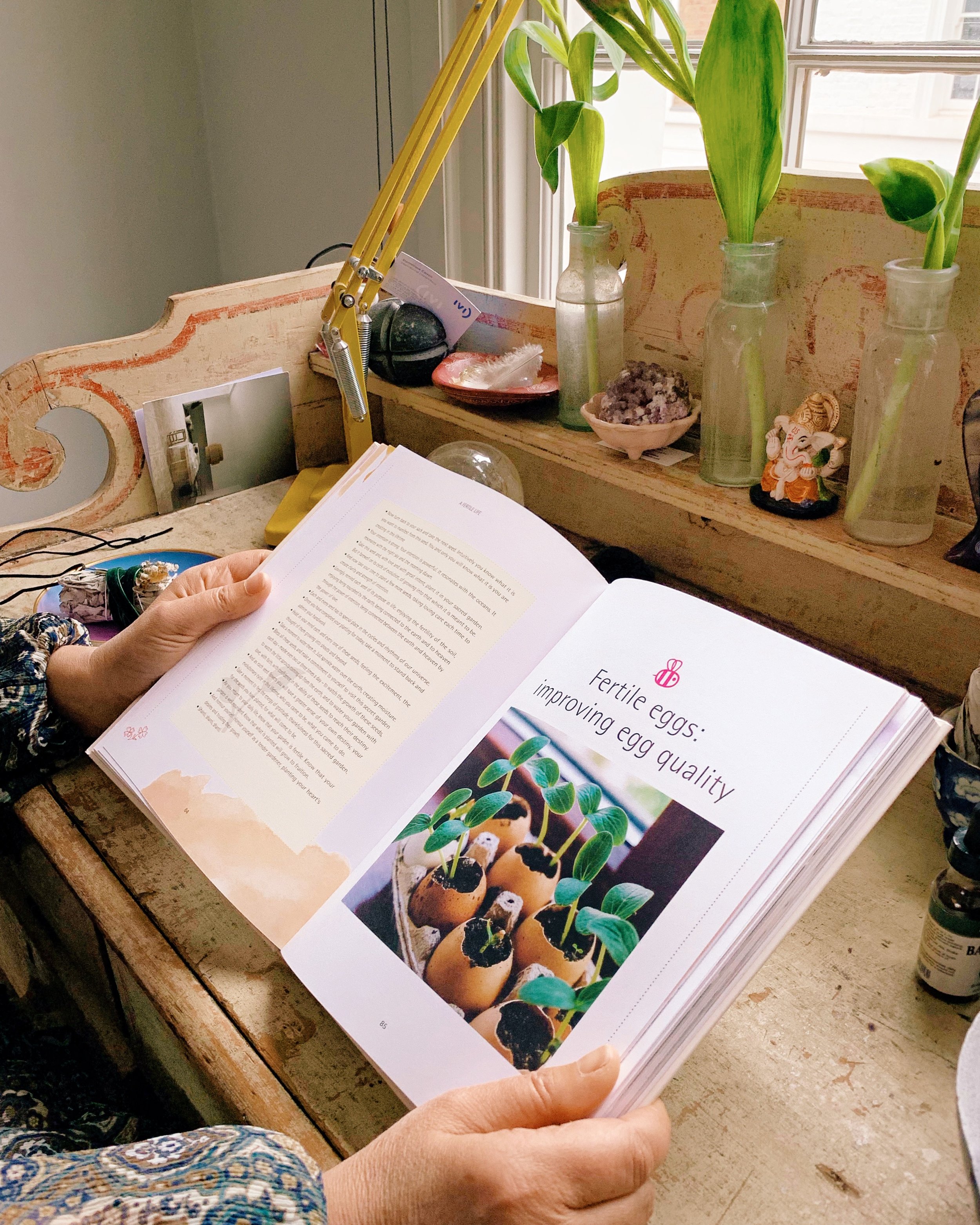 IVF is a time when many couples and individuals want to spend time optimising health. It is important to support your treatments with techniques that will help you manage stress and cultivate wellness. We have many years' experience in supporting patients through this journey and receive frequent feedback telling us how much this helped.
Wherever possible, prior to starting your IVF cycle at your chosen clinic, we recommend booking in for an IVF Support Consultation to enable us to give you the best advice with lifestyle changes, nutritional preparation and when to come for acupuncture. Ideally, we like to see you before starting your IVF cycle but, even if you come during the IVF cycle itself, we are still able to help.
During the IVF cycle, the practitioner gives acupuncture in the stimulation phase to help pelvic blood flow and to encourage the follicles to grow evenly on both sides. You are advised to eat plenty of good protein and blood-nourishing foods and to get plenty of rest.
If a patient has had difficulties with egg collection in previous cycles, it may be suggested that acupuncture the day before will help with relaxation.
Acupuncture between egg collection and transfer is used to help blood flow, relieve bloating and encourage receptivity. Warming foods are encouraged, as is keeping warm and relaxed. We also see patients in the days after transfer to help calm the mind during the two-week wait.
We have a unique insight into which interventions can best support patients, from the latest cutting-edge treatments to holistic therapies, enables us to guide you through the often-confusing world of IVF 'add-ons'. It is important to understand that many of these are not rigorously tested and it can be difficult for patients to make the decision if any of these treatments are right for them. We can give impartial information regarding the pros and cons. Based on 25 years experience in the field.
Each patient is individual and support for every IVF cycle will be tailored to suit; we don't believe in a 'one-size fits all' approach and we will take a holistic view of your current situation and history.
We also support IUI, ICSI, egg donation and all other ART treatments.
We suggest booking a consultation with Emma to discuss your plan here and downloading our IVF Support Guide
Wherever you are in your journey from fertility to family, a consultation here can help clarify the road ahead