Fertile Woman Consultation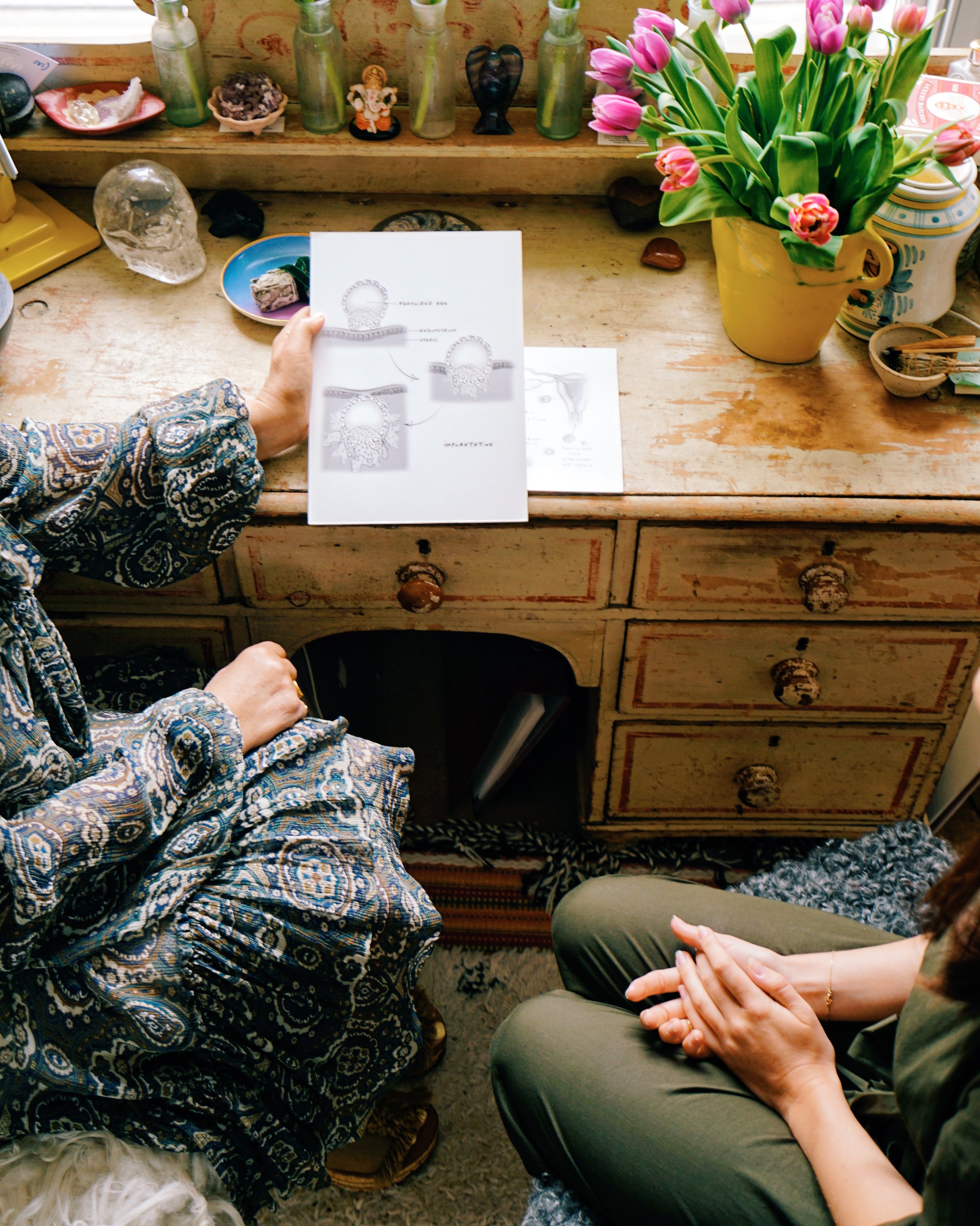 It may be that you have been trying to conceive for a while, you are about to do IVF or perhaps you are just starting to think about having a baby. Some women see us to preserve their fertility, either because they are having cancer treatment or want to have a baby in the future. Perhaps you are enquiring about general women's health.
Whatever you are going through, it is good to go back to basics and engage in a different way.
So much is talked about online, in the press and amongst women about their health and trying for a baby. As soon as people know you're trying, they offer all sorts of advice, all well-meant, that can often cause more stress and make you feel that you need to be following a particular diet or eating a magic list of ingredients that are somehow going to get you pregnant faster.
Be careful of these promises because they can make you feel like a failure if it doesn't happen exactly as they say. Our aim is to help you become pregnant from a place of health and emotional balance.
Our medically supervised clinic takes an holistic review of all the physical, emotional and lifestyle factors affecting your health, fertility and gynaecology suggesting a path forward. Age, details of your menstrual cycle, previous pregnancies, miscarriages, family history, diet and lifestyle are all considerations as well as your emotional and medical/reproductive health.
It may be that some testing or further investigations are necessary and we work with a team of medical experts to make appropriate referrals where needed.
To talk about your specific Fertility concerns, book a consultation with Emma or you can start or you can start our FERTILE Woman 4 Week Introductory Online Plan today.
Wherever you are in your journey from fertility to family, a consultation here can help clarify the road ahead
Following 1 ectopic pregnancy, 2 IVF miscarriages and a further 2 failed IVF attempts, Sam hit rock bottom. Her IVF doctor suggested she try acupuncture, referring her to me. Sam shares the rest of the story in her own words…
Nina was 41 years old and had experienced one miscarriage when she came to see Emma, hoping to conceive.
On the day I turned 40 I remember waking up with a terrible sinking feeling. It was not the fact I was 40, it was the fact I was childless and 40